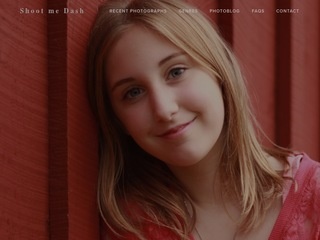 Shoot me Dash is a Professional Photographer based out from Collierville, TN. Dash specializes in different genres of photography like Wedding Photography, Maternity Photography, Fashion Photography, Seniors Photography, and Family Portrait Photography. Dash has been in the photography industry for over 6 years and is an Active member of Professional Photographers of America (PPA).
Being considered as one of the best Memphis wedding photographers, he specializes in mastering and controlling lights to produce images which make his clients return home from photo sessions filled with delight and satisfaction. Dash has shot over 50 weddings in and around Memphis area which includes area like Germantown, Bartlett, Cordova, Collierville, Arlington, Millington, Piperton and Lakeland areas of Tennessee.
Not only for weddings, but Dash also is known for his expertise in Fashion and Glamor photography and mostly for shooting Maternity. Unlike most photographers from Tennessee, Dash work is unique both in terms of setup, posing, lighting, and many more areas of focus, in a photograph. He has worked with numerous models, fashion divas, and well known social celebrities in places like Memphis, Nashville, St. Louis, San Antonio and many other places within the United States.
Dash photos stand out of the line which attracts people from various parts of the United States and even different parts of the World. His expertise in off-camera flash is simply different and unique as compared to most of the general photographers in today's date. While being excellent in natural light photography, he also focuses on using external light sources like flashes, reflectors, and many more lighting equipment to bring out the best results for his clients.
Shoot me Dash is not only a Photographer but a brand by itself as his work is different and that's what makes his work pop out and stand away from other photographers work. Shoot me Dash work has been published in multiple magazines.
His work in Family and Senior portrait photography is also very commendable. He has worked with many families of different race, ethnicity & religion, to build great memories for them which they cherish forever!
Dash hopes to continue his excellence over Photography while trying to learn and specialize in Videography. Some of his recent videography work includes Drone Videos, Short Films, and many music videos.
For these reasons, Dash is definitely considered as one of the best professional photographers in the state of Tennessee.
Websites from Arts